How to use the refill to dilute ?
The refill to dilute is 50ml of concentrated product allowing to reconstitute 500ml of product ready to use.
It's simple, but you should have thought of it!
Did you know ?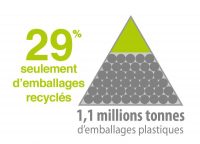 1,1 million tonnes of plastic packaging are put into circulation each year on the French market but only 29% of this packaging is currently recycled (2019 figures, CITEO).
To start reducing this plastic waste: opt for Etamine du Lys dilution refills!
The principle: once your bottle is empty, you reuse the bottle and fill it with the concentrated liquid and tap water. By reusing your bottle, you will save :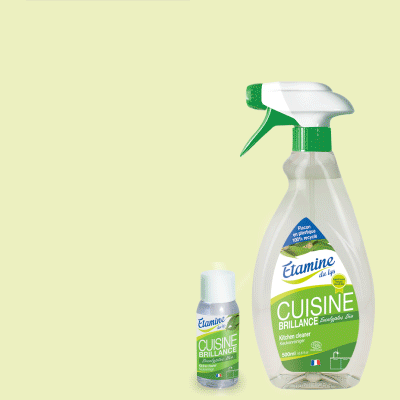 And what's more, you'll save around 30% compared to buying a new bottle filled with product!
3 references available:
Refill to dilute – Bathroom cleaner
HOW DOES IT WORK ?
THINK ABOUT IT! YOUR BOTTLE DESERVES A SECOND LIFE!
Once rinsed with drinking water, you can fill your empty bottle with ecological detergent or cleaner for floors. The small 50 ml (100ml?) bottle is handy for carrying liquids in your hand luggage, especially when travelling by plane.