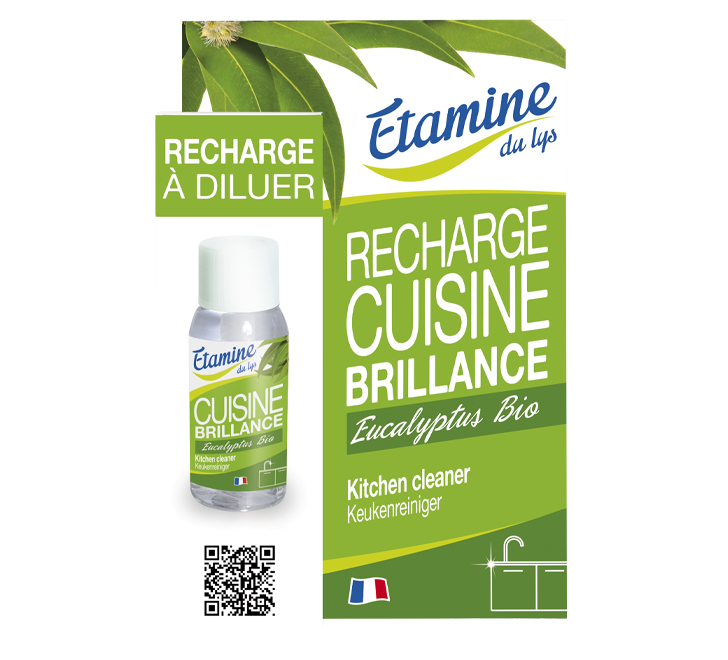 Refill kitchen cleaner – 50mL
Perfume : Organic eucalyptus essential oil
Degreaser
Refill to dilute
80% less plastic compared to a 500ml bottle
Not tested on animals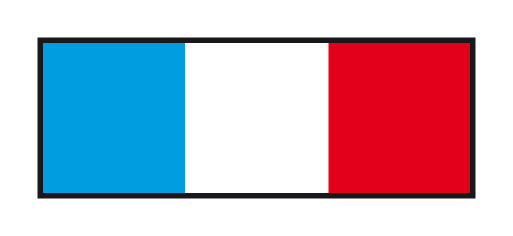 Characteristics
The solution to reduce waste! Its concentrated format allows you to refill your 500ml bottle of Brillance Cuisine.
This ecological kitchen cleaner cleans, degreases and descales in one go.
This natural cleaning product is effective on many surfaces: enamel, stainless steel, earthenware, resin, worktops.
The refill format to be diluted also exists for the Bathroom Shine and the Window Cleaner.
Instructions for use
Empty the contents of the 50 ml refill into an empty bottle and fill with 450 ml of drinking water.
This product can be used on earthenware, enamel, stainless steel, resin (Do not use on marble
and terracotta).
Try the product on a smallsurface before.
To reduce the environmental impact, respect the recommended doses.
Dangerous. Respect precautions of use.
DANGER. Flammable liquid and vapour. Contains : eucalyptol; d-limonene. May cause an allergic skin reaction. Causes serious eye damage. Harmful to aquatic life with long lasting effects. Contains also : alcohols, C12-18, ethoxylated ,DGlucopyranose, oligomers, decyl octyl glycosides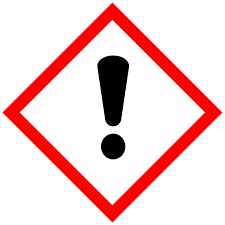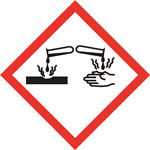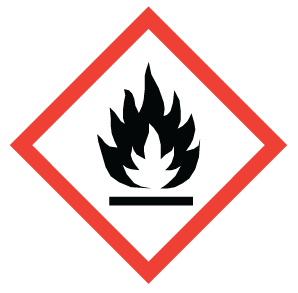 Ingredients
• 15-30% : Non-ionic surfactants(coprah, palm kernel,sugar),
• <5% perfume (among which : eucalyptusessential oil*) (limonene, linalool)
• Contains also: water, alcohol,  pH regulator, sequestrant, denaturant.
99% of the total ingredients are from natural origin
*0.05% of the total ingredients from organic farming
Certifications
One Voice
Cruelty Free et Vegan