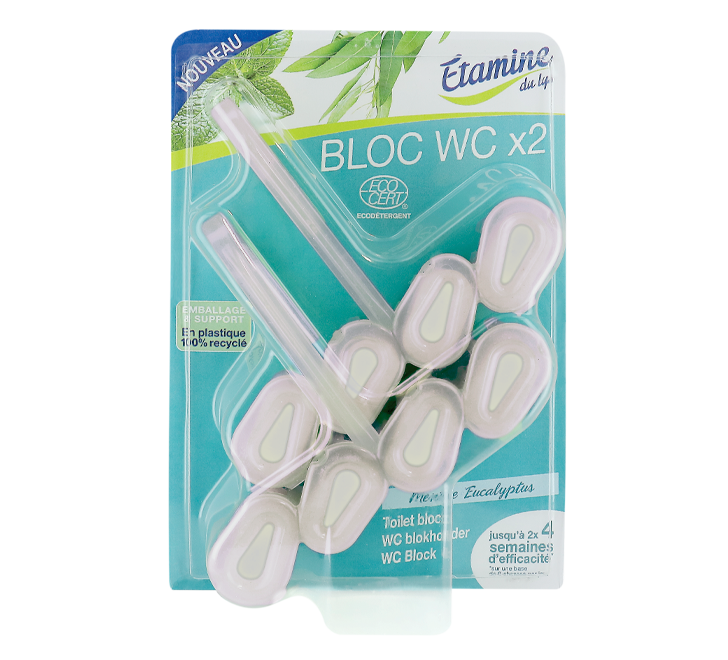 Toilet Block – 100g
Mint & Eucalyptus fragrance
Triple action : cleans, removes limescale and deodorizes
Economical pack : 2 Blocks for one pack
Up to 4 weeks efficiency
100% recycled plastic packaging & support
Natural detergent certified by ECOCERT Greenlife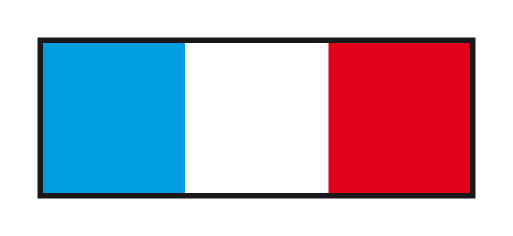 Characteristics
Etamine du Lys is innovating again and offers the first eco-certified toilet block on the market.
This 3-in-1 toilet block allows you to clean, descale and deodorise your toilets quickly and for up to 4 weeks.
With 100% natural ingredients the formula is bleach free.
In addition, with its 100% recycled plastic packaging and support, it guarantees an environmental commitment by reusing plastic materials.
The Toilet Block is part of the Etamine du Lys sanitary range, as are the Disinfecting Toilet Gel, the Disinfectant Toilet and the Toilet Gel Block.
Instructions for use
Attach the hook to the toilet bowlso it is in direct contact with the water supply
To reduce the environmental impact, respect the recommended doses.
Dangerous. Respect precautions of use.
WARNING. Causes skin irritation. Causes serious eye damage. Contains EUCALYPTOL. May produce an allergic reaction.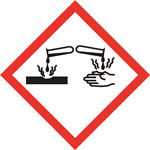 Ingredients
>30% sodium sulfate
15-30% : anionic surfactants
5-15% sequestering agents;
<5% non-ionic surfactants; 100% natural fragrance (mint and eucalyptus essential oils)
Contains: D-LIMONENE.
Also contains: ZEA MAYS STARCH, XANTHAN GUM.
100% of the total ingredients are from natural origin
Certifications
Natural detergent certified by ECOCERT Greenlife according to the ECOCERT standard available at : http://detergents.ecocert.com/en
One Voice