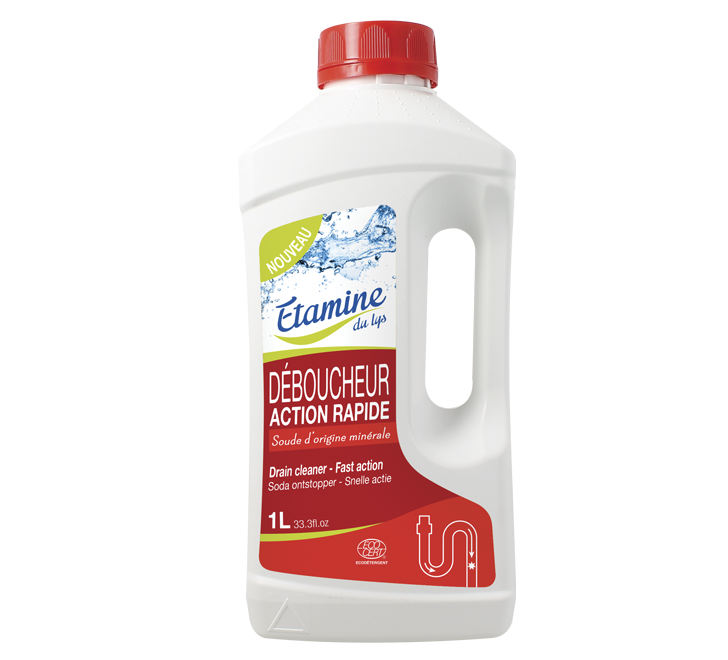 DRAIN CLEANER – 1L
Caustic soda of mineral origin. Without perfume.
Compatible with septic use on aluminum, zinc, resin and stone.
Safety cap
PEHD plastic bottle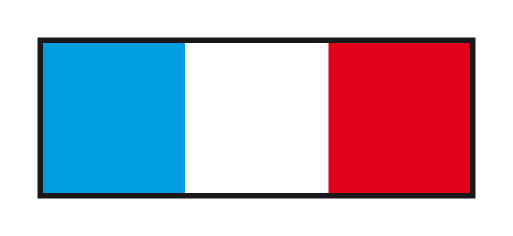 Instructions for use
Shake before use.
For maintenance
Every week, perform the same operation by pouring 150ml into the drain once a week. Do not mix with other products. Avoid splashing to reduce the environmental impact, observe the recommended doses of use.
To unblock 
Drain off beforehand stagnant water. Pour 500ml (1/2 flask) into the drain and let act 30 min. Do not let act more than 60 min. Close the bottle well after use. Rinse with running hot water. In the case of a heavily blocked pipe, repeat the operation if necessary.
Dangerous, respect the precautions of use.
WARNING. Causes skin irritation and serious eye irritation. May produce an allergic reaction.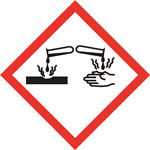 Ingredients
• < 5% non-ionic surfactants
• Contains also: water, sodium hydroxide, viscosifier
Certifications
Natural detergent certified by ECOCERT Greenlife according to the ECOCERT standard available at : http://detergents.ecocert.com/en
One Voice