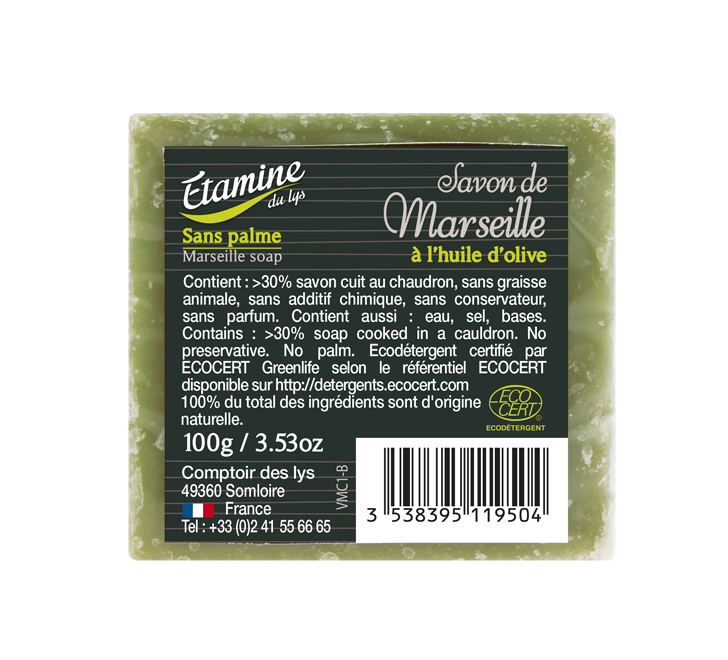 Marseille soap green – 100g
Hygiene of hands and body
Household cleaner : Washing of laundry (hand wash or in a washing machine) & floors
Fragrance-free
No coloring, no additive
Soap cooked in cauldron according the traditional method in cauldron
Available in 100gr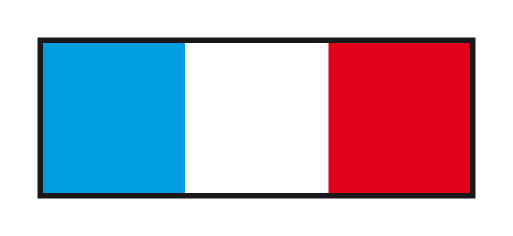 Enregistrer
Enregistrer
Instructions for use
-Stain remover :
Humidify the soap.
Shrub over the stains, then wash as usual.
-Laundry :
Grate 40gr of soap for a load of 4.5kg.
Place flakes of soap in the middle of the laundry, in a washing net.
For low temperature washings dissolve the soap flakes in very hot water.
In a recipient (bottle, spray) dilute 30gr of flakes of Marseille soap in 100ml of warm water.
Shake before use.
Apply on the surface to clean with as wet sponge.
Rinse with clear water
Ingredients
< 30% Soap made from vegetable oils cooked in cauldron (40% olive, 40% palm, 20% copra)
>30% soap cooked in a cauldron. NO animal fat, NO chemical additive, NO preservative, NO perfume.
Certifications