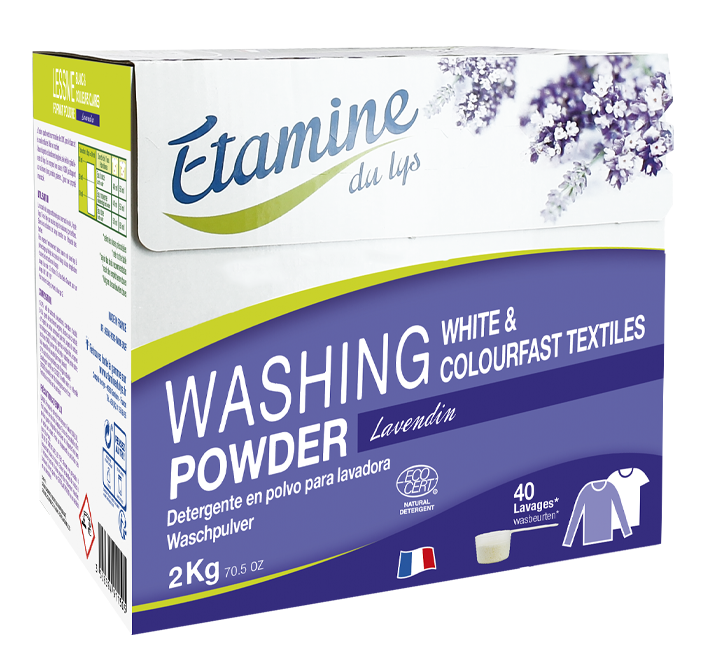 Washing powder – 2Kg
Washing of white or light colored laundry: hand-wash or in a washing machine
Concentrated : 2Kg = 40 loads
Perfume : lavandin essential oil
Anti-graying phenomenon + stain removal action
Natural detergent certified by ECOCERT Greenlife
Available in 2Kg and 4Kg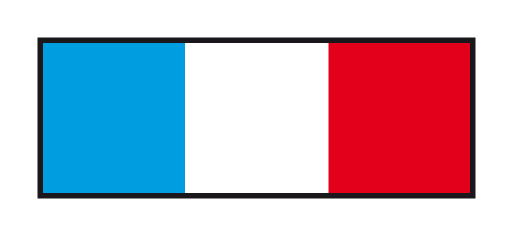 Enregistrer
Enregistrer
Enregistrer
Characteristics
Enregistrer
Enregistrer
Enregistrer
Instructions for use
Hand-wash : Dilute 25gr of powder in 5 liters of water and then add your laundry.
Washing machine : 40 to 80gr depending on the hardness of water and the dirtiness of the laundry.
Dangerous, respect the precautions of use.
DANGER. Cause serious eye damage. Contains: SODIUM PERCARBONATE, DISODIUM DISILICATE, SULFURIC ACID, C12-18-ALKYL(EVEN NUMBERED) ESTERS, SODIUM SALTS, ALCOOL C12-14 +7 EO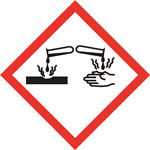 To respect the environment, run your washing machine with a full-load, choose low temperature washing cycles and follow dosage instructions.
Ingredients
15-30 %: Carbonate salts, sequestrant, acidity regulator
5-15% : Oxygenated-based bleaching agents, silicates, sulfate salts
< 5% : Anionic surfactants (palm kernel), non-ionic surfactants (copra, palm kernel), anti-redeposition agent, enzymes (non GMO), 100% natural perfume (among which : lavandin essential oil) (limonene, linalool).
97,9% of total ingredients are of natural origin.
Certifications
Ecocert
One Voice
Vegan
Cruelty-free
Enregistrer
Enregistrer