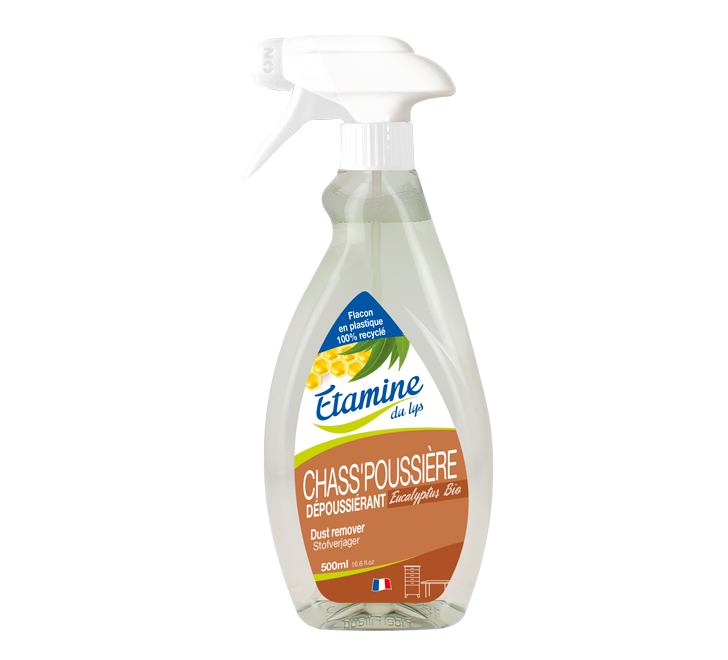 Dust remover – 500mL
Catches and fixes the dust on the cloth without spreading it.
For wooden furniture, varnished furniture, new materials, skaï, dashboards.
Perfume : Organic eucalyptus essential oil
Antistatic action
Available in 500ml and 1L
100% recycled plastic (500mL format)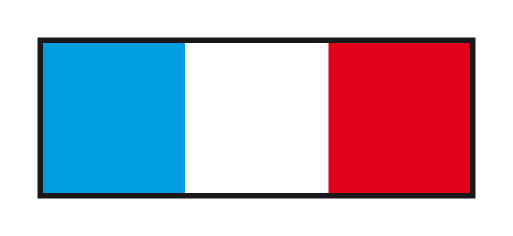 Enregistrer
Enregistrer
Enregistrer
Enregistrer
Instructions for use
Spray onto a cloth.
Wipe the surface to remove the dust on.
Do not use on glass.
Contains : turpentine oil, eucalyptol. May produce an allergic reaction.
Ingredients
• <5% Anionic surfactants (palm kernel) & non-ionic surfactants (sugar), benzoate sodium, sorbate potassium, 100% natural perfume (among which : essential oil of mint and organic eucalyptus*) (limonene, linalool)
• Contains also: Water, glycerin, beeswax, colza methylic ester, turpentine essence.
*0,01% of the total ingredients are from organic farming
98% of the total ingredients are from natural origin
Certifications
One Voice – Cruelty free
Enregistrer
Enregistrer
Enregistrer